Ein Ausdruck des Beitrags mit 1 Antworten ergibt bei 3 Antworten pro Seite ca. 1 DIN A4 Seiten. Das entspricht bei 80 g/m² ca. 4.99 Gramm Papier.

---
-- Veröffentlicht durch funkyhome am 17:39 am 5. Feb. 2023
An EcoFlow River 2 Pro Powerstation video with 220W solar panel and Shelly 3EM application has just gone online :tv:
We have put online a video about a mobile 768Wh powerstation with foldable bifacial 220W solar panel from EcoFlow company, which can be operated either completely self-sufficient or in combination with existing solar system or balcony power station.

I hope you like the new Powerstation Video and it gives some refreshing ideas :)

Click here to view the new EcoFlow River 2 Pro Powerstation 220W Solar Video.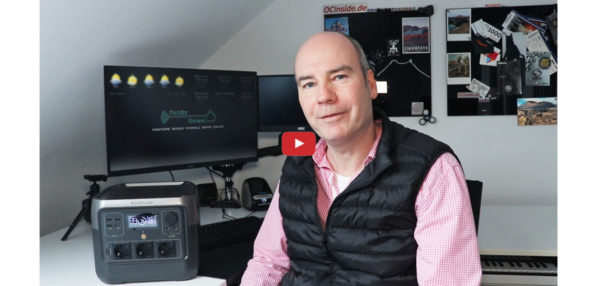 ---
Funkyhome Smarthome Forum
© 2023 www.funkyhome.de